They say it's not a bachelor party until there's at least one stripper involved! If you're organizing a blowout bachelor party for your best friend, make sure you're getting the sexiest girls and most exciting entertainment in Lake Havasu City, Desert Hills, Mohave County, and Havasu Lake, AZ for your buddy's last night as an unattached man. You organize the festivities; Hot Stuff Entertainment will provide the talent with some of the most talented bachelor party strippers around.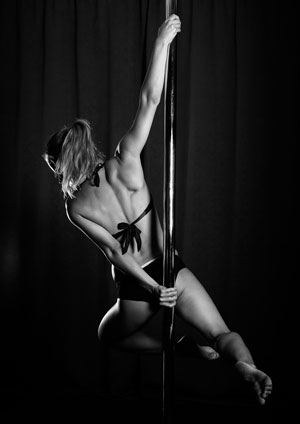 Our gorgeous girls are ready to treat the groom like he's the last man on earth, showering him with attention and affection. Don't worry, the groomsmen won't be left out! Our ladies love to perform and will gladly dance, strip and interact with the group. They love to have as much fun as the guys! Don't let the party fall flat on just drinking games and poker chips—make sure there are bachelor party strippers in Lake Havasu City, AZ to keep it lively and exciting all night long!
Private Shows
Giving the groom a proper send-off into married life is important. Our bachelor party strippers will make sure he gets one last taste of freedom before the big day, courtesy of a private dance. Enjoy our exotic strippers as they perform a personal, full-nude strip in a quiet, private environment, meant for the groom's eyes only. Don't worry brides—he can look, but he can't touch!
3 Girl Specials
Sometimes, the bachelor party is bigger than just a single stripper. Don't worry—we've got you covered with our 3 Girl Specials! Indulge in twice the fun and let our ladies put on a show for all of the gentlemen in the room! Consider it a foray into fantasy for just one night.
Make sure your bachelor party is as wild and crazy as it is in the movies! Contact us today at 928-505-8205 and book bachelor party strippers, a private strip show, or full-body massage for entertainment that's exotic, sensual and sizzling! We also serve Laughlin, NV and Bullhead City, AZ.